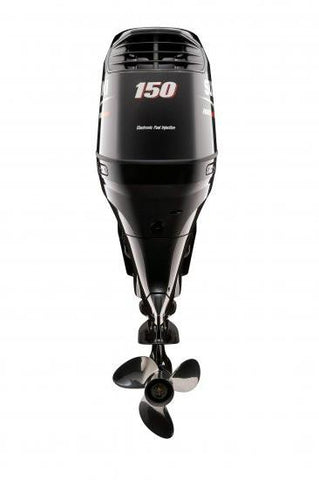 ---
Secure Download – SUZUKI DOWNLOAD 2006 2010 Service Manual DF150 DF175 150/175 HP Outboard
---
This 2006 2007 2008 2009 2010 Suzuki Outboard 4 Stroke Service Maual Coveres The Followning Models:

2006 Suzuki Outboard 4 Stroke DF150 (DF 150) 150HP (150 HP) Engine
2006 Suzuki Outboard Four Stroke DF175 (DF 175) 175HP (175 HP) Motor
2007 Suzuki Outboard 4 Stroke DF150 (DF 150) 150HP (150 HP) Engine
2007 Suzuki Outboard Four Stroke DF175 (DF 175) 175HP (175 HP) Motor
2008 Suzuki Outboard 4 Stroke DF150 (DF 150) 150HP (150 HP) Engine
2008 Suzuki Outboard Four Stroke DF175 (DF 275) 175HP (175 HP) Motor
2009 Suzuki Outboard 4 Stroke DF150 (DF 150) 150HP (150 HP) Engine
2009 Suzuki Outboard Four Stroke DF175 (DF 175) 175HP (175 HP) Motor
2010 Suzuki Outboard 4 Stroke DF150 (DF 150) 150HP (150 HP) Engine
2010 Suzuki Outboard Four Stroke DF175 (DF 175) 175HP (175 HP) Motor
The service manual download for the above listed Suzuki Outboard models describes the service procedures for the complete outboard. Follow the Maintenance Schedule recommendations to ensure that the engine is in peak operating condition. Performing the scheduled maintenance is very important. It compensates for the initial wear that occurs during the life of the motor.
All chapters in the service manuals apply to the whole engine and illustrates procedures for removal & installation of components that are in detailed step-by-step fashion.
Most all service manual chapters start with an assembly or system illustration, diagrams, exploded parts view, pictures, service information and troubleshooting for the section. The subsequent pages give detailed procedures. This is a simple to download book, just like any book you would buy in a store except this book is delivered to you upon purchase. No special software required as this manual works on all computers. Manual is in pdf format and delivered in pdf format.
=====================================================================
BELOW IS JUST A SMALL SAMPLE OF INFORMATION YOU MIGHT FIND IN A TYPICAL SERVICE MANUAL BUT IT COVERS EVERYTHING YOU WILL EVER NEED TO SERVICE YOUR ENTIRE MOTOR. TO MUCH INFORMATION TO LIST. INFORMATION WILL DIFFER DEPENDING ON YEAR AND MODEL
=====================================================================
GENERAL INFORMATION
Just a few topics you would find in a general information section included: warning and cautions, general precautions, identification numbers, oil and gas recommendations specs, engine oil specifications, propellers and powerhead direction of rotations specification, service data, torque specs, tools and materials required and much more.
MAINTENANCE
Many of the main topics you will find in this maintenance section include: periodic maintenance schedule, maintenance chart and intervals, tune-up procedures, engine oil, engine oil filter and gear oil lubrication's, spark plugs, spark plug gap and type, idle speed, ignition timing, breather and fuel line, fuel pressure and fuel filter, water pump, impeller propeller, propeller selection nut and cotter pn, anodes, battery, fuel mixture check oil pressure, cylinder compression and much more
ENGINE CONTROL SYSTEM
Just a few of the topics covered are engine control system structure, wiring diagram for engine control, engine control module (ECM) ignition system, electronic fuel injection, caution system, overheat warning buzzer low battery voltage, self diagnostic system troubleshooting flywheel cpk sensor oil pressure switch and much more.
ELECTRICAL
A few of the main topics you might find in the electrical section include battery charging system, electric starter system, manual starter including inspection removal installation disassemble and assembly, starter motor, performance test, monitor tachometer and more.
FUEL SYSTEM
Some of the fuel system service information you could find in a Suzuki manual include precaution on fuel system, fuel line and fuel lines, fuel hose, gas leakage check procedure, fuel pressure inspection fuel vapor high pressure fuel pump, fuel injector fuel tank. For Carburetor models you would find carb, float valve, how to tune carburetor, fix carburetor flooding, rebuild carburetor adjusting carb and more.
POWER UNIT
Main power unit repair manual topics include are intake manifold, power unit oil pump timing chain, cylinder head assembly, cylinder crankshaft, piston and pistons, thermostat, water cooling operation, engine lubrication, piston rings, piston pin and much more.
MID UNIT
Some topics in the Mid Unit section will cover Engine side cover drive shaft housing and oil pan, swivel bracket, steering bracket, clamp bracket water pressure valve and more.
POWER TRIM AND TILT
In the power trim and tilt section some topics include system wiring diagram, oil level, air bleeding power trim and tilt unit, ptt motor removal, motor relay, ptt switch and morel.
LOWER UNIT
Lower unit topics covered in a typical Suzuki service manual include pinion bearing, propeller, gearcase, gears propeller shaft components, bearing housing, shift rod guide housing, water pump and related items, driveshaft oil deal housing, trim tab, lower unit gears shimming and adjustments. and more.
WIRE HOSE ROUTING
Some of the information you might find in a section like this include wiring diagrams, wire routing fuel water hose routing and more.
Common outboard searches:Service Manual, Repair Manual, Outboard Engine Repair, Shop Manual, Workshop Manual, Specs, Specifications, Diagrams, Exploded View, Egnine Wont Start, Engine Cranks but wont turn over, Engine starts but then shut off, engine bogs during engine overheats or is overheating fast acceleration, engine hesitates during acceleration, engine idles rough, engine is idling bad, engine idles and then shuts off, excessive smoke during idling, lots of white smoke when outboard idles, blue oil smoke during light acceleration, black smoke upon revving rev engine, motor misses while rpm speed is at 500 1000 1200 1500 or 2000 rpm Four Stroke 4 Stroke tiller Handel, Manual Start, hand starter
Please email at ireneroberson9@gmail.com and we will provide you with the any manual you need right away. We are constantly updating the site with new stock but we have much more than available in the website.