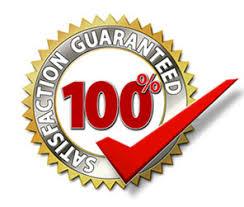 ---
Audi RS5 Workshop Repair and Service Manual
---
Audi RS5 Workshop Repair and Service Manual
Covers: up to MY2016
This
Audi RS5 Workshop Manual
Ê is a complete
Windows and Apple Mac based Service Repair Information System
. It uses comprehensive diagrams, in depth illustrations, accurate, clear and concise text, with all the manufacturers specifications and technical information you will ever need. This simple to use menu driven repair manual offers all the main functions seen below to service or repair your car.
Key Features:
Comprehensive Diagrams
Zoom-In Illustrations
Torque Specifications
Special Tooling Requirements
Menu Driven Pages
1000's of Photographs and Diagrams
Search via Model/Year/Sales Model/Engine Code/Gearbox Code
This manual contains all the necessary instructions needed for any repair that your vehicle may require from bumper to bumper. This is the same manual the main dealer mechanics use throughout the UK, Europe, USA and the rest of the world to diagnose and repair your vehicle.
Whether it's routine maintenance, such as spark plug/filter replacement, or more extensive repairs involving engine and transmission dis-assembly. This manual provides the most reliable information to perform the job. Accurate, clear and concise text, combined with detailed illustrations, make it possible for anyone with even a little basic mechanical knowledge to safely and easily service and repair their vehicle.
Comprehensive diagrams, in depth illustrations, and all the manufacturers specifications and technical information you will need are included. Not only is this a complete Electronic Technical Information System and Repair Workshop Manual, it also includes all the scheduled service information in the Strict Maintenance Operations section, Wiring Diagrams, Tightening Torques and Operating Fluids.
All pages are printable, so print off what you need and take it with you anywhere. Once you have finished the task in had, simply bin / recycle the documents. No more greasy Haynes type manuals.
Contents:
General Information
Engine Control, Fuel & Exhaust
Engine Fuel & Emission Control
Engine Lubrication
Engine Mechanical
Transmission
Brake System
Front & Rear Axle
Steering System
Clutch & Gearbox
Propeller Shaft & Differential
Cooling System
Electrical System
Heater & Air Conditioning
Ventilation System
Maintenance
Lights and Switch
Wiring Diagrams
Technical Diagnostics
Fault Finding Diagnostics
Fuel System
Suspension
Wheels & Tyres
Body & Chassis
Interior Fittings
Safety systems
And much more...
Please email at ireneroberson9@gmail.com and we will provide you with the any manual you need right away. We are constantly updating the site with new stock but we have much more than available in the website.